NightView
HEM-9601T-E
Automatic Wrist Blood Pressure Monitor
3 Year Warranty

3 Year Warranty
NightView is a completely silent way to measure daytime blood pressure and automatically measure nighttime blood pressure, while still sleeping soundly.
NightView is the first at-home wrist monitor designed to measure daytime and nighttime blood pressure. Even with controlled daytime blood pressure, 1 in 4 people still has a condition called nocturnal hypertension.
NightView can:
Get the full picture of your patient's blood pressure – both nighttime and daytime
Monitor your patients' progress as they share their data
3 Year Warranty

3 Year Warranty
Product benefits
Automatic and accurate
With accommodations for different lifestyles and sleep patterns, NightView automatically measures blood pressure at 2:00 AM1, 4:00 AM2 and 4 hours after switching to nocturnal mode3. Plus, NightView is clinically validated for accuracy in sitting and supine position, even if the wrist rotates during sleep4.
Comfortable and silent
NightView features an innovative wrist-cuff design for comfort and ease of use, as well as recessed buttons to avoid accidental contact during sleep. The device has completely silent pumping action for minimal sleep disturbance and measures with gentle inflation and less compression time.
Tracks data with OMRON connect app
NightView tracks and syncs blood pressure data with the OMRON connect app, compatible with iOS 10 and above, and Android OS 7 and above. Intuitive dashboard provides a quick overview of blood pressure patterns. Easily and remotely monitor your patients' progress with the data they share.
Get free NightView Toolkit
Without the full picture of daytime and nighttime blood pressure, your patients may be at risk.
Accurate, regular tracking of both daytime and nighttime blood pressure gives you the full picture to help increase the chance of an early nocturnal hypertension diagnosis. A wrist-cuff device like NightView helps better assess the prognosis of nocturnal hypertension.
Introducing a new way to see the full picture: NightView, a comprehensive view of your patients' at-home nighttime, and daytime, blood pressure to help you customise treatment plans.
Download the digital product leaflet now for more information about NightView or request the full package of NightView Toolkit to raise the awareness of this device amongst your patients. The NightView Toolkit contains:
• A product brochure




• Printed version of the medical papers about NightView




• 100 consumer leaflets and a leaflet holder




• A poster for your waiting room
You can expect to receive the NightView Toolkit within 2 working days.
Request Toolkit now
Clinically validated accuracy for nocturnal measurements at home
Nocturnal blood pressure is considered a strong predictor of cardiovascular events. The golden standard to measure night-time blood pressure is an Ambulatory Blood Pressure Monitor. However, a major issue is the negative effect on the sleep quality of blood pressure measurements taken by an upper-arm device during sleep.

This validation document discusses the validation of the accuracy of a wrist-type device in sitting and supine position in different rotations of the wrist and whether this is a suitable tool for nocturnal blood pressure measurements at home.
See all documents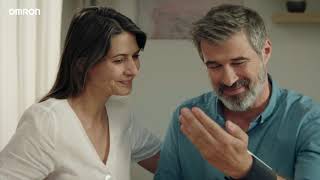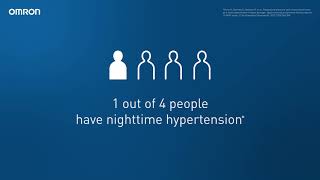 Clinically validated accuracy for nocturnal measurements at home
Watch our webinar recording to learn more about nocturnal hypertension
Innovation beyond ABPM – Optimize Nocturnal Blood Pressure assessment and treatment
Measuring nocturnal blood pressure has become more important as many studies have demonstrated a significant correlation between nocturnal high blood pressure and organ damage and event prediction. Sleep apnoea patients' cardio system is under stress during the night; therefore, it is essential to understand and track their nocturnal BP.
During this webinar Prof. Dr. Gianfranco Parati, Prof. Dr. Francesco Cappuccio and Dr. Martino Pengo explain the Importance of nocturnal blood pressure in cardiovascular risk assessment, how does sleep disturbance affects night time blood pressure and how routine nocturnal blood pressure measurement can improve the management of hypertensive patients.
Click here to see the full webinar video
NightView product information for consumers
Visit the NightView page for consumers if you are a consumer yourself, or if you are a healthcare professional and want to share NightView product information with your patients.
Visit consumer page
References:
1. Kario K, Hoshide S, Haimoto H, et al. Sleep blood pressure self-measured at home as a novel determinant of organ damage: Japan morning surge home blood pressure (J-HOP) study. J Clin Hypertens (Greenwich). 2015;17(5):340-348. 2. Kario K, Kanegae H, Tomitani N, et al. Nighttime blood pressure measured by home blood pressure monitoring as an independent predictor of cardiovascular events in general practice. Hypertension. 2019;73(6):1240-1248. 3. Imai Y, Asayama K, Fujiwara S, et al. Development and evaluation of a home nocturnal blood pressure monitoring system using a wrist-cuff device. Blood Press Monit. 2018;23(6):318-326. 4. Kuwabara M, Harada K, Hishiki Y, Ohkubo T, Kario K, Imai Y. Validation of a wrist-type home nocturnal blood pressure monitor in the sitting and supine position according to the ANSI/AAMI*ISO81060-2:2013 guidelines: Omron HEM-9601T. J Clin Hypertens. 2020;22:970-978.
Specifications
Item dimensions (mm)

55 x 101 x 17

Device Weight (kg)

0,11
What's in the box
Monitor
storage case
2 "AAA" alkaline batteries
instruction manual
blood pressure pass
Compatibility
To see a list of smartphones tested with OMRON connect and Asthma Diary, please click here.

To see a list of smartphones tested with KardiaMobile, please click here.

To see a list of smartphones tested with HeartAdvisor, please click here.
Instruction manual and support
FAQ
Home nocturnal blood pressure monitoring is the practice of measuring your blood pressure at home while you sleep.
Your blood pressure is constantly changing and this includes at night while you sleep. So even if your blood pressure is normal during the day, it is possible that your nocturnal blood pressure is high. If your nocturnal blood pressure is high, this can mean you are at risk of a stroke.
The device takes three measurements during the night, these will be at the fixed times of 02:00 and 04:00. The third measurement is variable based on when you go to sleep, the final measurement will be taken 4 hours after starting the device.
No. The measurement times have been determined based on a study into measuring of nocturnal blood pressure. Most people are usually asleep at 02:00 and 04:00 and their blood pressure starts to show a change at these times.
Based on past study, set at 2 am and 4 am, 4 hours after the start of the night measurement. This timing is when many people fall asleep and blood pressure falls. As for the reference value, the diagnostic reference value for nocturnal hypertension is set in the hypertension treatment guidelines of each country.
Nocturnal blood pressure is known to fluctuate depending on daily habits such as activity during the day, intake of salt and alcohol. Therefore, it is recommended that you check daily trends instead of just one day.
A common issue is that the cuff is wrapped too loosely. Extra error codes, please refer the Instruction Manual.
Yes, the OMRON Nightview has been clinically validated for accuracy even when lying down.
In that case, measurement numbers are twice, not three times.
If you cancel the night measurement mode and start again, measurement will be performed 4 hours after that.
10,000 times or 3 years, whichever comes first.
Shipping and returns
Shipping information
Return information